The Leupold® RX®-650 digital laser rangefinder is simple and affordable, delivering incredibly accurate line of sight measurements in yards or meters out to 650 yards. The RX-650 features fully multicoated optics, 6x magnification, high contrast LCD display and rubber armor for a positive grip in all weather conditions. Lightweight, compact and weatherproof, the Leupold RX-650 is there when you need to go the distance. Includes battery, lanyard and cordura case.
SPECIFICATIONS:
Mfg Item Num: 120646
Category: OPTICS – SPOTTING
Magnification :6x
Objective :
Field of View : 366 ft
Eye Relief :16.3 mm
Tube Diameter :
Length :3.6″ x 1.4″ x 2.9″
Weight :6.3 oz
Finish :Black Rubber Armor
Accessories :
Body Type :Ruggedized Plastic
Scan Mode
When you want multiple readings in one quick sweep, just hold down the Power button and the display will continuously update with accurate line-of-site measurments. As an extra benefit, on courses utilizing prism technology, your GX will beep and the display will freeze the moment you scan past a prism-topped flag.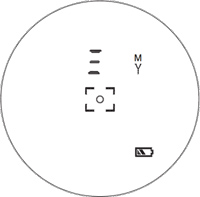 ---
Category : Range Finders
Magnification : 6x
Objective : 20mm
Min. Distance : 6 yds
Max Distance : 650 yds
Field of View : 366 ft @ 1000 yds
Eye Relief : 16.3mm
Length : 3.6″
Weight : 6.3 oz
Finish : Black
Accessories : Carry Case, Battery, Lanyard